Lindsay-Rose Dykema, MD, MPH
(She/her/hers)
I work with adults with mood disorders, psychotic disorders, anxiety/trauma-related disorders, and substance use disorders. I am a part-time law student and am especially interested in working with Detroiters who have had ties to the criminal injustice system (including all forms of state violence — police brutality, incarceration, probation/parole). Telehealth and in-person sessions available.
I identify as queer, and my practice will always be a safe and affirming space for the LGBTQ community.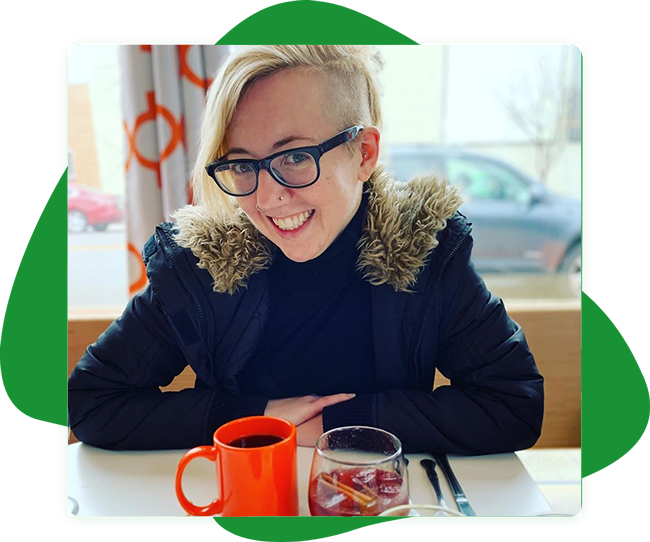 Education:
Undergraduate: University of Michigan, French and Francophone Studies
Graduate: University of Michigan Medical School; University of Michigan School of Public Health
Residency: Columbia University, New York, NY
Fellowship: Veterans Affairs Interprofessional Fellowship on Psychosocial Rehabilitation and Recovery Services, Durham, NC
Finneran K. Muzzey, MA
(they/them/theirs)
Finn is the Executive Director of Uncaged Minds Detroit. A proud high-school and graduate school drop-out and formerly homeless kid who survived childhood trauma and conversion torture, Finn has spent their adult years advocating for better access to high-quality, culturally competent health and well-being services for all individuals. Their work with Uncaged Minds Detroit is about finding creative ways to create accessible holistic wellness services for those most marginalized in our society. They have a loving and supportive partner, two children they co-parent, and two cats, Orion and Stata. In their free time, they love gardening, cooking, writing, and traveling.