Lifestyle Medicine
---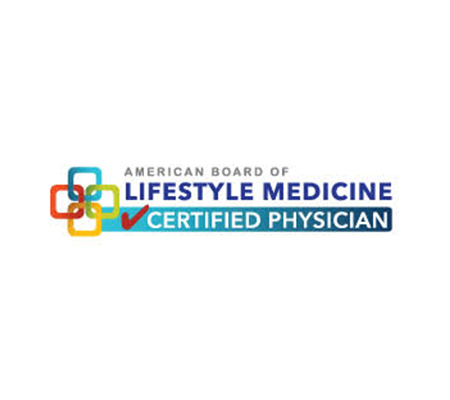 ---
In addition to her medical degree, Dr. Dykema has a master's degree in Health Behavior and Health Education from the University of Michigan School of Public Health. She is also one of the only psychiatrists in the nation to become board certified by the American College of Lifestyle Medicine. Lifestyle medicine is the evidence-based practice of helping individuals adopt and sustain healthy behaviors that improve their well-being. Examples of these behaviors include, but are not limited to: nutrition, physical activity, tobacco cessation, and mindfulness meditation practice.
After becoming certified in Lifestyle Medicine, Dr. Dykema began to view body size through an anti-oppressive lens. She came to understand that her education, training, and early experiences in the medical field have contributed to fatphobia. To address this, she has studied the Health at Every Size approach and became a member of the Association for Size Diversity and Health.
Uncaged Minds Detroit also offers wellness coaching with a certified personal trainer, massage therapist, and yoga instructor with special training in working with people who have experienced trauma.